Optakt: Crystal Palace - Tottenham
26. April, 2017 | Af Mikkels
Crystal Palace - Tottenham
Selhurst Park, London
Onsdag d. 26, kl. 21.00
Kampen vises på 6'eren, Dplay og Viaplay
Tottenham besøger i aften Crystal Palace på Selhurst Park. Med jagten sat ind på Chelsea, der igår slog Southampton, er kampen ufattelig vigtig hvis mesterskabet fortsat skal være realistisk.
Når man ser på de forskellige holds form i Premier League pt. er Tottenham og Crystal Palacee helt i top.
Hvis Tottenham vinder kampen på Selhurst Park, vil det være den 8. Premier League sejr i træk, hvilket Tottenham kun har gjort to gange tidligere i historien.
Crystal Palace er dog ikke et hold man skal undervurdere. De vandt i weekenden 2-1 på Anfield og for få uger siden også 2-1 over Chelsea, hvilket betyder at de har vundet 6 af deres seneste 8 Premier League kampe.
Crystal Palace må undvære James Tomkins til aftenens kamp, mens Tottenham stadig er uden Erik Lamela og Harry Winks, Danny Rose, Michel Vorm og Cameron Carter-Vickers.
Harry Kane har scoret 20 mål i hans seneste 20 kampe, så mon ikke han også laver en kasse i aften på Selhurst Park - speciel med tanke på at Dele og Eriksen også er i form foran kassen.
Uddrag fra Pochettino's pressekonference:
When do you expect Danny Rose to be back?
Mauricio: "It's so difficult. Next Sunday it will be three months since he got injured. Today he started to do some things with the group, we'll see how he reacts in the next few days and then we'll see. It's not the same to be in training and have to compete after three months, we are always careful with him but we are happy, he is in a good way and we hope that as soon as possible he can be available to be selected and to be in the squad again."
What has the players' mood been like after Saturday?
Mauricio: "Today it's very good. It's true that the week was so difficult, starting on Thursday with the tragic situation with Ugo. It was difficult to handle and manage all. On Saturday we played well and deserved more but like I told you after the game, I feel very proud, the effort was fantastic, we played well but on that day, as you saw, it was so difficult to win. That is football. They were so disappointed, sad and it's true that Sunday and Monday were difficult days for them but it was good and it helped a lot to stay here all together, running a little bit, training and spending time together. Today we are again ready to compete tomorrow. We have a very tough game, in the last (few) months, Crystal Palace (have been) playing so well, they won against Chelsea at Stamford Bridge, they beat Arsenal at home and then last Sunday they won against Liverpool. I can speak very highly about the team and the impact of Sam Allardyce on the team and I think it will be a very tough game. When you are competing at that level, it's so difficult. There's no time to regret or complain, (you have to) be ready for the present and the games that we have ahead and try to give your best like we did on Saturday."
Hele pressekonferencen kan læses her:
http://www.tottenhamhotspur.com/news/first-team/match/preview/crystal-palace-v-spurs-mauricio-pochettino-press-conference-250417/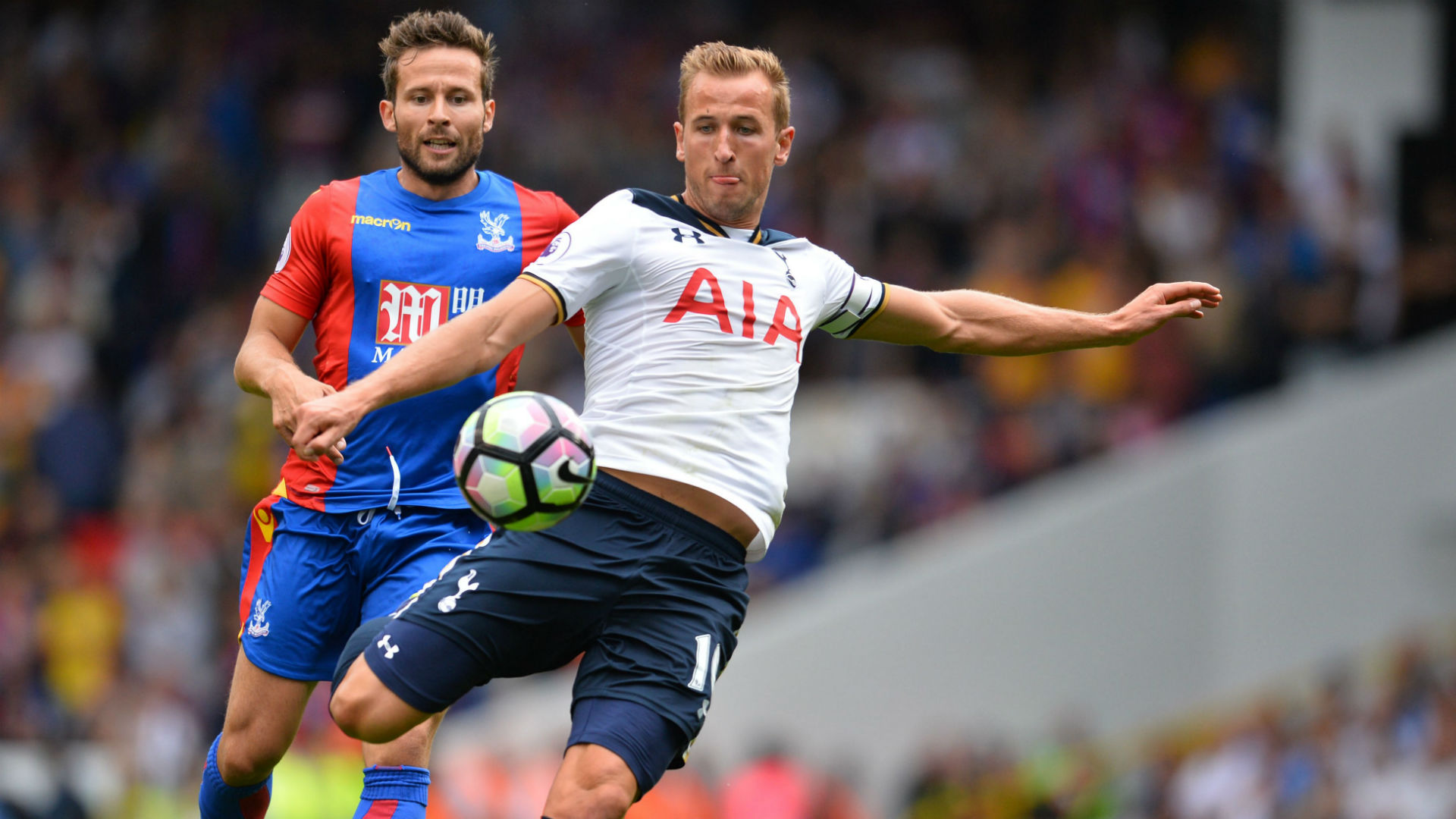 Seneste kamp
1 - 2
Internationale nyheder
Harry Winks has been preparing for life at Wembley by training with Tottenham's kiosk staff at...

Tottenham have had a bid accepted by Ajax for defender Davinson Sanchez that could be worth up to a...

West Bromwich Albion are interested in signing Tottenham defender Kevin Wimmer.

Premier League clubs are paying more for transfers because of the drop in value of British pound...

Tottenham forward Harry Kane is the only British player named on FIFA's player of the year...

As the draw for the Champions League group stage nears, we run through the vital details for...

There will be nearly 20,000 seats empty for Tottenham's first Premier League game at Wembley...

There will be empty seats for Tottenham's first Premier League game at Wembley because of safety...

Harry Kane and Alvaro Morata go head to head when Tottenham face Chelsea at Wembley Stadium on...
Se flere